Developed For Dog Owners By Dog Owners
We've Come A Long Way...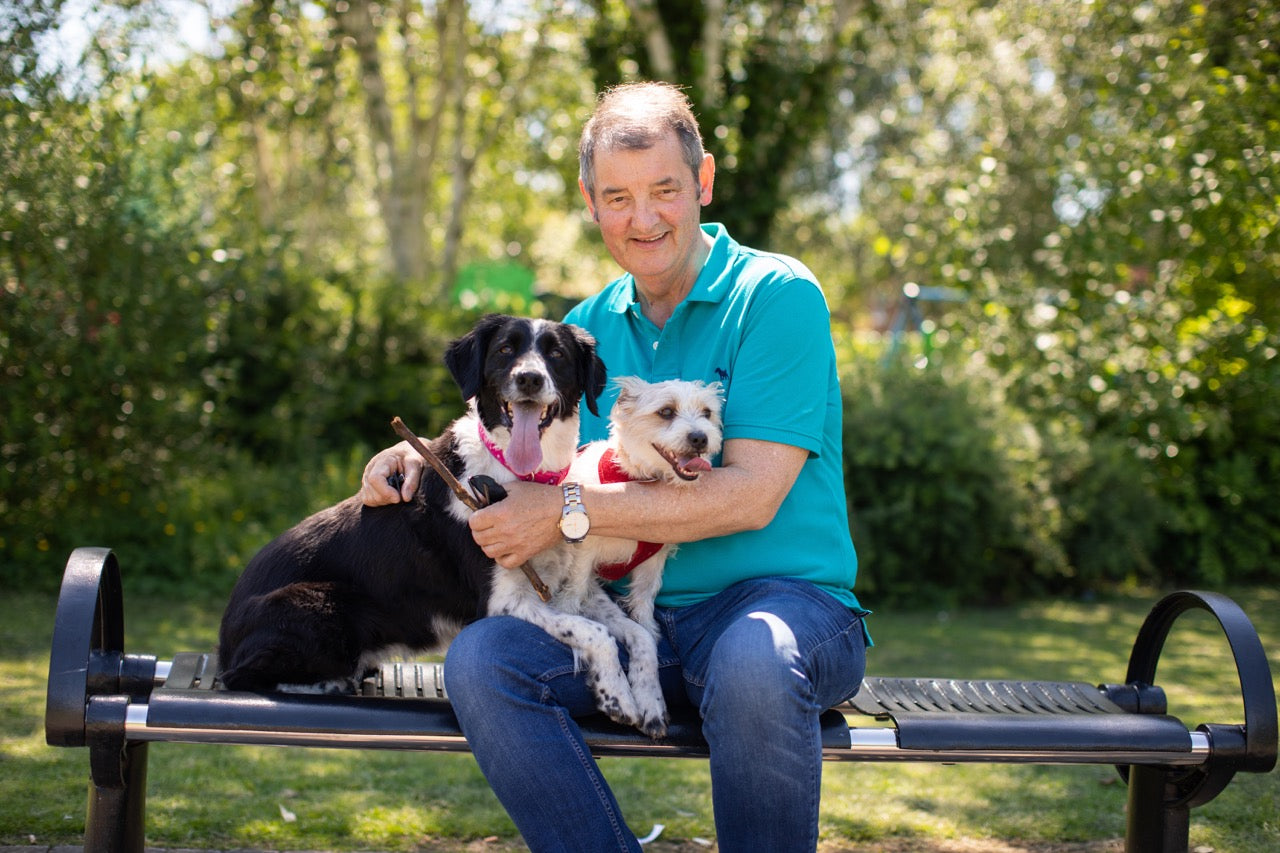 Developed For Dog Owners By Dog Owners
We've Come A Long Way...
Back in 2013, Noel Conlon and his beloved Border Collie, Juno, tried and tested the market for a healthy, enjoyable dog treat which was nutritious, delicious and would not vanish in an instant. After struggling to find such a dog treat (much to Junos disappointment), Noel teamed up with co-founder Michael Hunt, and they made it their mission to create a unique, fun and tasty dog treat which would benefit canine health and wellbeing.
With canine obesity and disease rates ever-increasing, Noel and Michael felt a personal responsibility to develop simple, yet effective, recipes which would deliver multiple health benefits and features. With expert support from Senior Food Technologists at CAFRE (College of Agriculture, Food & Rural Enterprise), the team first created frozen yogurt treats which are low-calorie and low-fat, lactose-free, naturally rich in calcium, packed with essential vitamins, minerals and fibre, great-tasting, slow-to consume and so much more. The Frozzys team has since gone on to develop Frozzys Superbites, the tasty dog treats with added probiotics to support healthy canine digestion.
Dogs and their owners across the country, and further afield, are now part of the Frozzys pack. With Frozzys, you can rest assured that you're barking up the right tree with our portfolio of nutritious and delicious dog treats.
Treats With A Difference
100% Natural Treats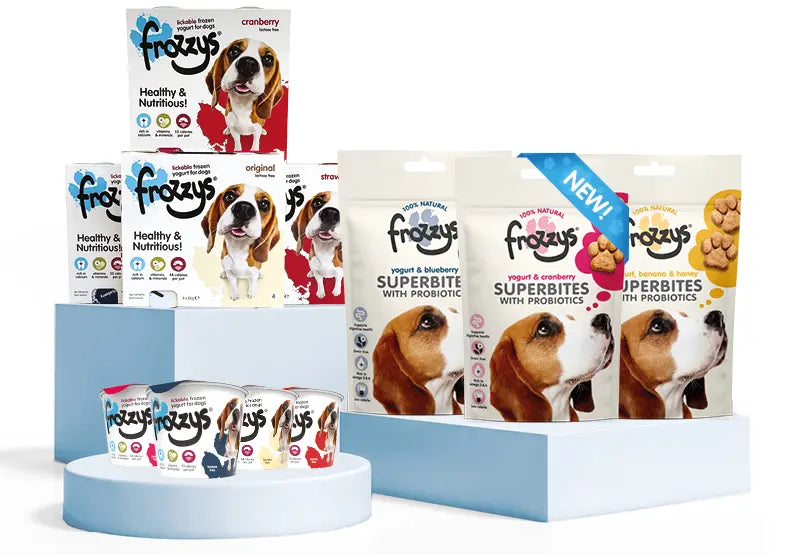 Treats With A Difference
100% Natural Treats
Frozzys is the dog treat with a difference and we are meticulous when it comes to canine nutrition and enjoyment. You won't find any preservatives, artificial colours or flavours in Frozzys frozen yogurts. We only use natural, simple and healthy ingredients that we know your pooch will love eating and you will love feeding them.
Your dog deserves a treat which is healthy, nutritious and enjoyable. Frozzys frozen yogurt licks every box.
"A lickable frozen yogurt for dogs, created by Frozzys in Belfast, has won business in South Korea, providing the business with its first export sales in Asia for owners seeking healthier options for their pets, writes Sam Butler. Since Dairy is not a healthy option for dogs*, Frozzys frozen yoghurt is lactose-free."