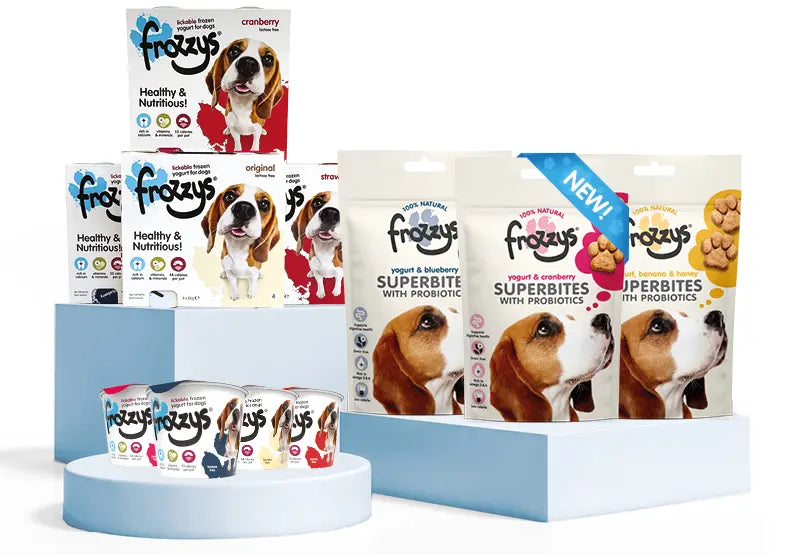 Stock the Frozzys Range
Frozzys frozen yogurts are low in fat, sugar and calories and can be enjoyed by dogs of all ages, sizes and breeds.
Lickable straight from the pot, they're perfect as a long-lasting, a cooling treat and a fun way to treat and reward your pup.
Our delicious and healthy dog treats pack a nutritious punch, whilst keeping your pup lip-lickingly satisfied.
Give your dog the treat they want and deserve and keep their tails wagging all the way to dinner time.
Contact form
Got a question about stocking Frozzys or just want to chat?